Glenmont Fire Station 18
Funding/Expenditure Schedule: APPROVED
Project Team
Montgomery County Government
Department of General Services
Glenmont Fire Station 18 Grand Opening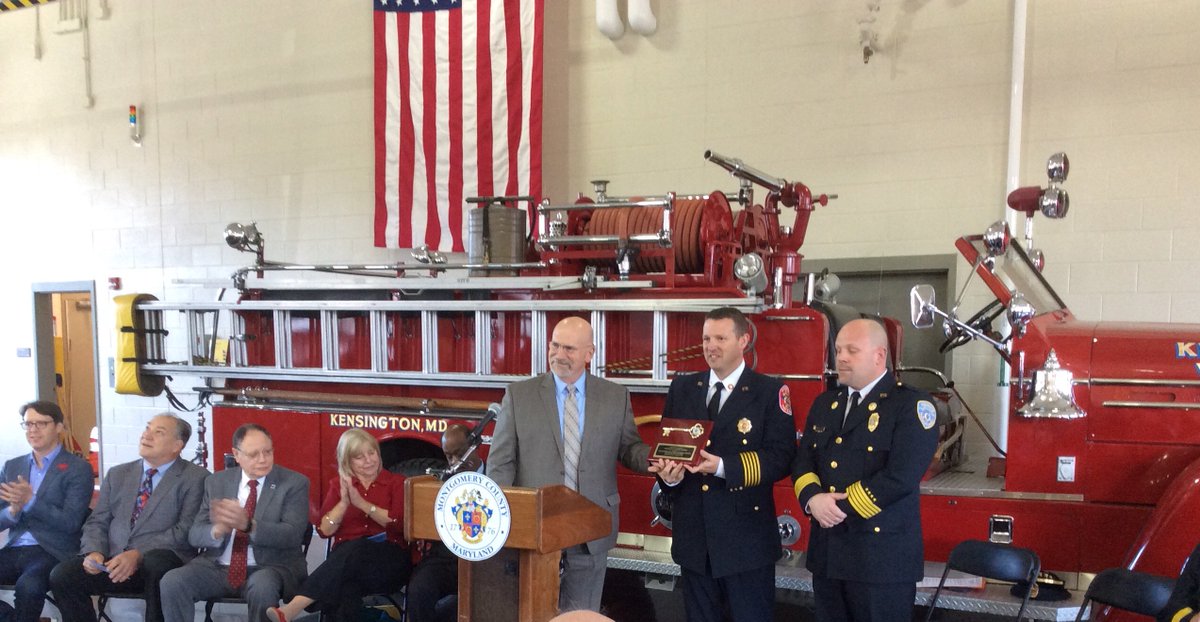 September 2016- Building construction is substantially complete. Grand Opening and Ribbon Cutting Ceremony will be on October 26, 2016.
The new Glenmont Fire Station had been planned to be constructed on the "WMATA Triangle" property co-located with the new Glenmont II parking garage. Constraints of the property led to a fire station design that was marginal for the Fire and Rescue Service program for the station. Montgomery County Department of General Services is proposing construction of the new fire station at the old Glenmont Elementary School site, located at the southwest intersection of Georgia Avenue and Randolph Road. Please see the Glenmont Fire Station Narrative ( English version or Spanish version)for a detailed explanation of the proposed location change.
This project provides for an approximately 21,000 gross square foot new fire station to replace the current fire station located at the intersection of Georgia Avenue and Randolph Road. The recommended replacement fire-rescue station is a modified Class II station designed to meet current operational requirements and accommodate modern fire fighting apparatus. The project includes living and administrative areas, gear storage, decontamination, Information Technology rooms, and four apparatus bays.